Many business programs are based on a foundation of what is known as the FAME subjects: finance, accounting, management and economics. Business students should gain a good working knowledge of all four topics, but some may wish to specialize in one of these areas.
Two common areas you may choose to focus on or pursue further education in are finance and accounting. These areas have several elements in common and are often grouped. So, what exactly is the difference between finance and accounting?
What is Finance?
Between finance and accounting, finance can be thought of as the more general subject of the two areas. Simply put, it's "the management of money," said Kristin Regis, an associate dean of business programs at Southern New Hampshire University (SNHU).
The study of finance can provide you with a strong foundation of knowledge of banking, economics and financial markets, which can be helpful in all types of workplaces. "Every business or organization has a financial component," Regis said.
If you choose to pursue a bachelor's degree in finance, Regis said your coursework's objective would be on earning a profit — or revenue.
Topics you may explore include:
Entrepreneurial finance
Financial management
Investment management
A significant focus may be placed on the study of markets and how they function and fluctuate, as well as how to wisely and effectively manage and mitigate the risks inherent in investing.
You could further focus your finance education with a financial planning degree from a CFP Board-Registered Education Program. "If someone is interested in finance and helping individuals achieve their financial goals, a job as a financial planner can be quite fulfilling," Regis said.
Future business people studying finance can have the opportunity to learn industry best practices and build skills in:
Collaboration
Communication
Quantitative analysis
Successful professionals in finance understand the stock market and other types of investments and are skilled at interpreting mathematical and statistical data.
What is Accounting?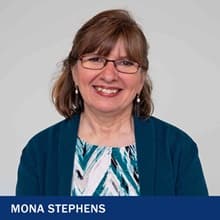 Where finance is primarily future-focused, accounting generally works with existing records and documents. "Accounting tells the financial story of an organization and provides the financial justification for resolving various business problems," said Mona Stephens, CPA, MSA (MS in Accountancy) and accounting faculty lead at SNHU.
Stephens said accountants use financial data to answer questions such as:
What happened?
Why did it happen?
What does it mean?
How can we use that information to make better decisions moving forward?
Studying accounting prepares you to become an accountant, working in the field or one of the many adjacent career paths. Course content in a bachelor's accounting degree program can include:
"The work is important, challenging, and allows you to continue to enhance your skill set," Stephens said. For example, you may develop skills in data-driven decision-making, technology and risk assessment, she said. You'll also study business strategy, risk management, information systems, quantitative analysis and more.
Successful students should understand the current regulatory and business landscapes and have a good "big picture" knowledge of the business world, according to the American Institute of Certified Public Accountants (AICPA).
You may also choose to specialize in the field with a degree in forensic accounting — a good first step toward becoming a forensic accountant. This concentration focuses on forensic examination topics and will help prepare you for the Certified Fraud Examiners (CFE) exam, which proves your ability to investigate and identify fraud.
While pursuing a bachelor's in accounting at SNHU, you'll have an opportunity to earn three VITA certifications, which then allows you to gain valuable, real-world experience volunteering with the IRS's Volunteer Income Tax Assistance (VITA) program. VITA is a program geared towards supporting under deserved populations with tax assistance, providing community service and skill-building for aspiring and current accounting professionals.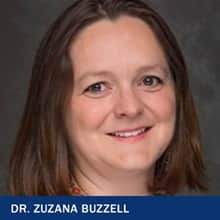 "VITA is a great way for students to learn how to file income taxes directly from the IRS," said Dr. Zuzana Buzzell, an associate dean of business at SNHU. After completing these certification exams, you can help individuals or families in need prepare their income taxes through VITA.
"VITA volunteering is valued in the accounting profession, as it shows industry skill development, community involvement and dedication to the accounting profession," Buzzell said. The volunteer work you do can also be applied towards your program credits through experiential learning.
What Can You Do With a Finance Degree?
Education in finance opens doors to many business careers. People holding degrees in finance often work in banks, hedge funds and investment firms, among other settings.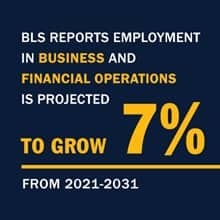 Finance can be a pathway to becoming a financial consultant or personal financial advisor. Financial analysts and managers are also needed in all types of organizations, from family-run local businesses to global corporations.
The career flexibility makes finance a nice choice for students who want a smart educational investment. According to the U.S. Bureau of Labor Statistics (BLS), employment for business and financial occupations is expected to grow by 7% through 2031.
A few roles to consider in this field include:
Cryptocurrency Compliance Officer: Help organizations make sound decisions around cryptocurrency that abide by necessary rules and regulations. In 2021, compliance officers earned a median salary of $71,690, according to BLS. See what other crypto careers exist for finance majors.
Financial Analysts: Work with individuals and organizations to make strategic decisions based on shareholder interests, stock viability, growth expectations, competition and more. Financial analysts earned a median of $95,570 in 2021, with a 9% job growth through 2031, according to BLS data. See what it takes to become a financial analyst.
Financial Managers: Are responsible for the overall financial health of an organization, directing investment activities, reviewing financial performance and overseeing long-term financial planning. Finance managers earned a median of $131,710 in 2021, with a 17% job growth through 2031.
See what else you can do with a finance degree.
What Can You Do with an Accounting Degree?
Accounting is a bit more specialized as a field, although, as with finance, there are accountants and people with accounting backgrounds working in all types of businesses and organizations. "An accounting degree is great because it can lead to a variety of career paths," Stephens said. "You can do public accounting work, be an accountant within an organization, do taxes, work in government or nonprofits, be an auditor, etc."
SNHU graduate Elham Sulieman '23 is passionate about accounting and wanted more career opportunities for herself. She knew those doors would open for her with a bachelors in accounting.
"Earning an accounting degree can open up a range of career opportunities in fields such as public accounting, corporate accounting, government accounting, and more," said Sulieman. "These career paths can offer higher salaries, job security, and potential for career advancement."
And your degree can help you build your professional network, gain access to industry events, and lead you in the right direction to become eligible for professional certifications such as Certified Public Accountant (CPA), said Suliemen.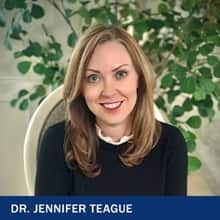 "Due to the testing and ethics requirements, the CPA certification represents a high level of accounting expertise and ethics, " said Stephens. "It shows employers and clients a dedication to the accounting profession and to the people the profession serves."
Becoming an accountant is the most well-known career path with an accounting degree. This job may require a trainee period, further education, certification or a combination.
"Accountants are data storytellers, said Dr. Jennifer Teague, executive director of business programs at SNHU. "In today's work environment, they utilize technology to expedite manual processes, improve accuracy, perform research, and analyze financial data. 
---
---
Studying accounting can lead to more specialized roles, such as actuary, auditor or financial examiner. People with accounting backgrounds can also be found working as bookkeepers, tax advisors and payroll administrators, according to AICPA. Other roles include working for government agencies, as an internal or external auditor examining an organization's finances for cases of waste or fraud or as an information technology auditor evaluating a company's computer system controls to ensure financial data is reliable, according to BLS.
A few more jobs to consider in the accounting field include:
Auditors: Examine, analyze and report on an organization's financial records to determine the level of accuracy that a company has accounted for.
Financial accountants: Do the requisite financial reporting to prepare statements for creditors, potential investors, shareholders and the general public.
Tax accountants: Prepare taxes and plan income taxation for corporations, individuals and partnerships.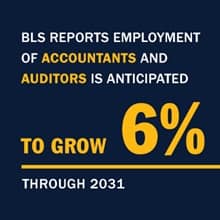 Accounting is a good choice for job prospects. According to BLS, the employment of accountants and auditors is anticipated to grow 6% through 2031. Accountants are in demand when the economy is strong because economic health and growth mean more people are needed to manage and oversee financial records. A stronger regulatory environment is also good news for accounting job candidates because as regulations tighten, more people are needed to enforce them.
If a career in accounting interests you, learn more about what you can do with an accounting degree.
Further Education in Finance and Accounting
Many jobs in finance and accounting will require a minimum of a bachelor's degree. However, you can also earn many advanced degrees and certifications throughout your career to gain a more specialized or in-depth understanding of your field.
In finance, you might be interested in:
Master's in Finance: Should you wish to position yourself for specialized finance opportunities, you could choose from concentrations such as corporate finance and investments.
MBA in Finance: A Master of Business Administration (MBA) could help you gain a holistic understanding of business in addition to learning more about subjects such as corporate financial management, short-term financial management and investment analysis.
CFP® Certification: This can help you become a CERTIFIED FINANCIAL PLANNER™ professional. "The certification is quite reputable, and clients know CFP® professionals are knowledgeable and held to stringent ethical standards," Regis said.
In accounting, you can pursue advanced degrees and credentials including:
Master's in Accounting: Choose from certificates such as management and fraud examiner accounting to help you propel your career in one of these directions.
MBA in Accounting: Compliment your interest in accounting and topics such as financial reporting and tax factors in business decisions with classes that help you become a well-rounded business professional.
Graduate Online Accounting Certificate: "Certificates offer more specialized topics and a shorter time to completion, which matters to those who are already working in the profession and need to upskill or reskill to take the next step in their career," said Teague.
Certified Fraud Examiner (CFE): "The CFE certification is valuable for accountants who want to specialize in fraud investigations," Stephens said.
Certified Management Accountant (CMA): "The CMA certification is valuable for accountants working within organizations as management accountants, cost accountants and chief financial officers," Stephens said.
Certified Public Accountant (CPA): "The CPA is a well-respected certification that many employers like to see," Stephens said. Most states require you to have 150 hours of college coursework before you can sit for the exam, often earned via CPA-aligned bachelor's and master's in accounting programs. Other eligibility requirements may be needed. Be sure to check with your state's licensing requirements before committing to a program pathway.
"Pursuing an accounting degree can help me develop new skills and knowledge related to financial reporting, taxation, auditing, and other areas of accounting," said Sulieman.
If you want to gain experience in both subject areas, some schools also offer a combined focus with an accounting finance degree. This option could help you unlock new careers and pathways in both the finance and accounting worlds.
A degree can change your life. Find the SNHU accounting or finance program that can best help you meet your goals.
Rebecca LeBoeuf '18 '22G is a writer at Southern New Hampshire University. Connect with her on LinkedIn.
link