How well have she and her husband done to prepare for retirement — and where is there room for improvement?
I'm turning 50 this year. As a financial planner, I rehearse in my mind conversations with my Gen X clients about reaching and surpassing this beautiful milestone in their lives. I recall their bundled emotions — fear and excitement — about decisions made and future opportunities for living their best lives.
One would imagine that I would show the same care to myself as I extend to my clients. I have some work to do, and I hope my confession transforms into wisdom for you and me. Let's explore my realizations as an approaching half-centurion through the lens of the financial planning journey.
Where Are You Financially?
Each year during tax season, my husband and I update our Lifestyle Plan (income and expenses or budget) and our Net Worth Statement (all of our assets and liabilities) as we compile our tax forms and statements for our tax professional.
Real-life circumstances consistently challenge our intent to maintain these financial best practices.
We reflect on how our decisions during the year show up in our checking, savings, investment balances and property values based on how we spent and saved money. We discuss many competing goals: managing household expenses, paying for our daughter's education, redeploying capital for my growing businesses, covering estimated taxes, saving for retirement and finding funds for college visits and vacations.
It's not clear, however, if our financial habits and one-year reviews afford us the peace that we're on track for a comfortable future. We're fortunate to know the rules of thumb, such as living within our means, paying off credit cards each month, saving with high-yield savings accounts, investing in brokerage accounts, maxing out deposits to our 401(k)s (including catch-up contributions) and Health Savings Accounts (HSA), getting a state tax deduction on contributions to a 529 college-savings plan and securing insurance and estate-planning documents.
Real-life circumstances — job transitions (including my season as a Chief Family Officer, stay-at-home mom or domestic engineer), residing in high-cost-of-living areas and founding businesses — consistently challenge our intent to maintain these financial best practices.
Hire a Financial Planner
If I'm honest, I fear knowing the answer to these two looming questions: What is the cumulative effect of our financial circumstances and decisions, and where do we go from here? Assistance with answering these questions with confidence and assurance is one of the many valuable attributes of a financial planner.
A survey by MagnifyMoney in March 2021 found that 76% of Gen Xers haven't hired a financial planner, and I confess that my husband and I are in that majority.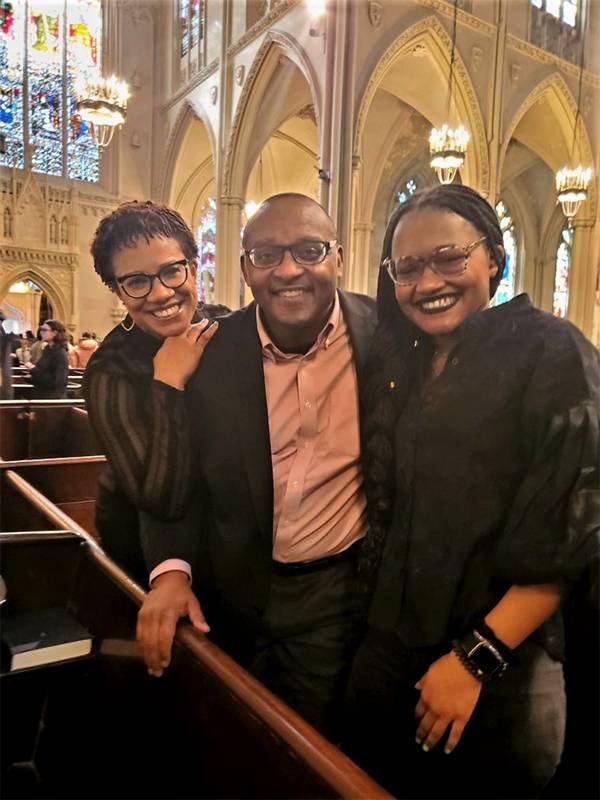 The good news is that it's never too late to act on your financial planning journey. I believe this mantra and will hire a financial planner as one of my 50th birthday gifts to myself.
Ideally, I will find a planner who shares my family's values, possesses cultural competency, believes in holistic financial planning and values leading with EQ (engaging our humanness) to enhance the IQ (knowing the craft).
While these characteristics reflect my revered team at my firm, 2050 Wealth Partners, I desire a new partnership that will give me fresh perspectives on what I believe to be true for my family, my team and the people we serve.
Making this investment in me and my family is worth it. I am no longer hesitant about adding this recurring line item to our Lifestyle Plan.
Health Is Wealth
In my quest to be wealthy, as I define it, I realize that physical health holds a significant piece to the financial health puzzle. As my husband and I advance to our retirement years, I acknowledge that Fidelity's 2022 Retiree Health Care Cost Estimate suggests that we may need approximately $315,000 saved (after tax) at age 65 to cover health care expenses in retirement. We're not that far away! This figure does not include long-term care costs to support our activities of daily living (ADLs) if needed, as we age.
While I'm turning 50 this year, my confessions and reflections assure me that anyone can achieve the life and legacy we desire and deserve.
I confess that I neglected my health as the stress of balancing life and career as a wife, mom, sandwich-generation daughter, employee and entrepreneur grew over the years. While I celebrate these roles — and being among the 1.9% of 94,968 Certified Financial Planners who is Black, according to the 2022 CFP Board of Standards — I realize that advice about staying healthy is as significant as guidance on financial matters.
My focus on improving my physical health as a proactive way of managing my medical costs includes addressing my mental health. Life and workplace trauma often weigh down one's ability to maintain good physical health while also affecting one's financial health.
I'm proud to be among the 26% of Gen Xers who, as reported by the American Psychological Association, have received treatment or therapy from a mental health professional, and I have extended this wealth opportunity to my Gen Z daughter.
While I'm turning 50 this year, my confessions and reflections assure me that anyone can achieve the life and legacy we desire and deserve. Focusing on the right mindset, securing the right team and doing the work will serve us all well as we navigate the opportunity to live longer and better.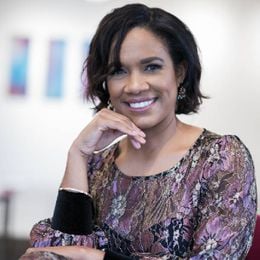 Lazetta Rainey Braxton
Certfied Financial Planner Lazetta Rainey Braxton is co-CEO and co-founder of 2050 Wealth Partners and CEO and founder of Lazetta & Associates. She is passionate about amplifying diversity, inclusion, equality and belonging in the financial planning profession and does so through financial planning, public speaking, writing, consulting and coaching. She was named a 2021 Crain's New York Business Notable Black Leader and Executive as well as one of the Top 10 of Investopedia's 100 Top Financial Advisors in 2020 and 2021. In all her endeavors, she is on a mission to create wealth for the common good.
 Read More