Taking to the stage at the Chinese Communist Party Congress in October 2022, President Xi Jinping was met by rapturous applause. The week-long event ushered in a new era for both Xi and for China, handing the veteran politician a further five years as head of the ruling party. With the removal of the two-term limit on presidency, Xi is set to become modern China's longest-serving leader – and the nation's most powerful ruler of the post-Mao age.
While Xi has tightened his grip on power, he now faces myriad challenges as he moves into his second decade in charge. After years of almost unfathomable economic growth, China is showing signs of a slowdown. The pandemic has left deep scars on the world's second-largest economy. Strict 'zero-Covid' lockdowns have wreaked havoc on every aspect of business in China over the past three years, and in 2022, the Chinese economy grew at the slowest rate in three decades, falling behind the rest of Asia for the first time since the early 1990s. Despite rallying somewhat following the abrupt end to 'zero-Covid,' the nation's nascent economic recovery remains uneven and uncertain.
Elsewhere, geopolitical tensions with the West, skyrocketing youth unemployment and an ongoing housing market slump all pose a problem for China in the near term. But the nation also faces significant long-term threats to its economic health. Its population is ageing rapidly, with 400 million people expected to be aged over 60 by 2035. What's more, China is thought to be one of the countries most exposed to climate change, with rising sea levels, extreme flooding and food insecurity among the challenges caused by a warming climate. And, all the while, an increasingly insular political regime threatens to derail the country's global economic ambitions.
The days of double-digit growth may well be over. It's clear that the Chinese economy stands at something of a crossroads, with a host of challenges looming large on the horizon. Will Xi's China be able to adapt and overcome – or is this 21st-century success story now one for the history books?
The great slowdown
Since coming to power in 2013, President Xi has overseen immense economic growth. Average income has doubled since 2012, and GDP has grown by over 100 percent in the same timeframe. For many, living standards have significantly improved, with the President declaring "complete victory" in eradicating absolute poverty among his 1.4 billion Chinese citizens.
Semiconductor prohibitions suggest a significant escalation in the Sino-US tech arms race
Impressive results, certainly. But now China finds itself butting up against that age-old developmental issue – how to sustain growth in the long term. Double-digit growth can't be maintained forever, and China's rapid rise is now steadily slowing. Since the turn of the century, the nation's growth rate has been roughly halving every decade, falling to just three percent in 2022 as 'zero-Covid' took its toll on the economy. While by no means catastrophic, this represented the Chinese economy's weakest performance since 1976 – the last year of President Mao Zedong's rule.
However, despite some gloomy economic forecasts, the nation managed to defy expectations and show some early signs of recovery in the first quarter of this year. According to China's National Bureau of Statistics, the economy grew by 4.5 percent in the first three months of 2023, boosted largely by an unexpected rise in retail sales. If it can maintain this momentum, the country may well be on track to exceed its own modest growth target of five percent for 2023. But a rapid recovery is by no means guaranteed. As countries around the globe grapple with their own economic woes, the demand for exports remains subdued – which is bad news for the 'world's factory,' as China is commonly dubbed (see Fig 1).
Output from the nation's factories continues to miss forecasts, and other Asian nations including Vietnam, Malaysia and Bangladesh are beginning to snap at China's heels in the manufacturing and export markets.
Elsewhere, the ongoing property market crisis continues to weigh down the Chinese economy. Commentators have called it a 'slow-motion financial crisis,' with economists drawing gloomy comparisons with the Lehman Brothers scandal. The once-booming property sector has been hit by a liquidity crisis. An ever-growing number of real estate companies are beginning to struggle with their enormous debt piles and are defaulting on repayments, with property firms putting the brakes on their construction plans as they look to manage their troubled finances. As apartments in China are typically sold 'off-plan,' or before completion, property developers are failing to build homes that have already been purchased.
Across China, thousands of unfinished homes sit vacant and unoccupied, while disgruntled homebuyers refuse to pay their mortgages on apartments that were never completed. Despite recent attempts by Beijing to prop up the ailing sector, the housing market remains a weak spot in the Chinese economy, with house prices and sales stuck in a prolonged slump. This is a far-reaching crisis with no quick fix, and without government intervention, threatens to drag the economy down at a time when it needs to be firing up.
Youth discontent
There is little doubt that the impact of China's 'zero-Covid' lockdowns has been disproportionately felt by the nation's youth. Layoffs, hiring freezes and a widespread jobs drought have combined to create a jobs crisis for young people, with one in five Chinese youths now classed as unemployed.
China has become increasingly isolated on the international stage
While the pandemic has pushed youth unemployment to near record highs, it is certainly not the cause of China's graduate woes. Before the arrival of Covid-19, joblessness among young Chinese people hovered around 13 percent in urban areas – already high when compared with other international cities. Despite recent shifts towards establishing a consumption and service-driven economy, manufacturing remains essential to Chinese growth. Indeed, the manufacturing sector has the highest shortage of workers of all industries in China – and yet these physically demanding manual jobs are unlikely to appeal to the 10.76 million university graduates that finished their studies last year.
To make matters worse, the job opportunities that Chinese graduates have begun to depend on – in the thriving and well-established tech sector, for example – have been badly hit by a new wave of government scrutiny. In late 2020, the Chinese government launched a regulatory crackdown on big tech, wiping off more than $1trn in value from some of the country's biggest companies. Concerned that some of the nation's businesses were simply becoming too powerful, the government looked to rein in private enterprise through a series of stringent regulations – taking aim at the tech giants first and foremost.
Under this enhanced government scrutiny, many of China's best-known tech companies have undergone a radical restructuring and downsizing since 2020, making mass layoffs along the way. Online retailer Alibaba, social media site Weibo and entertainment giant Tencent were among the tech firms making job cuts in 2022, contributing to a large-scale jobs crisis in one of China's most promising sectors.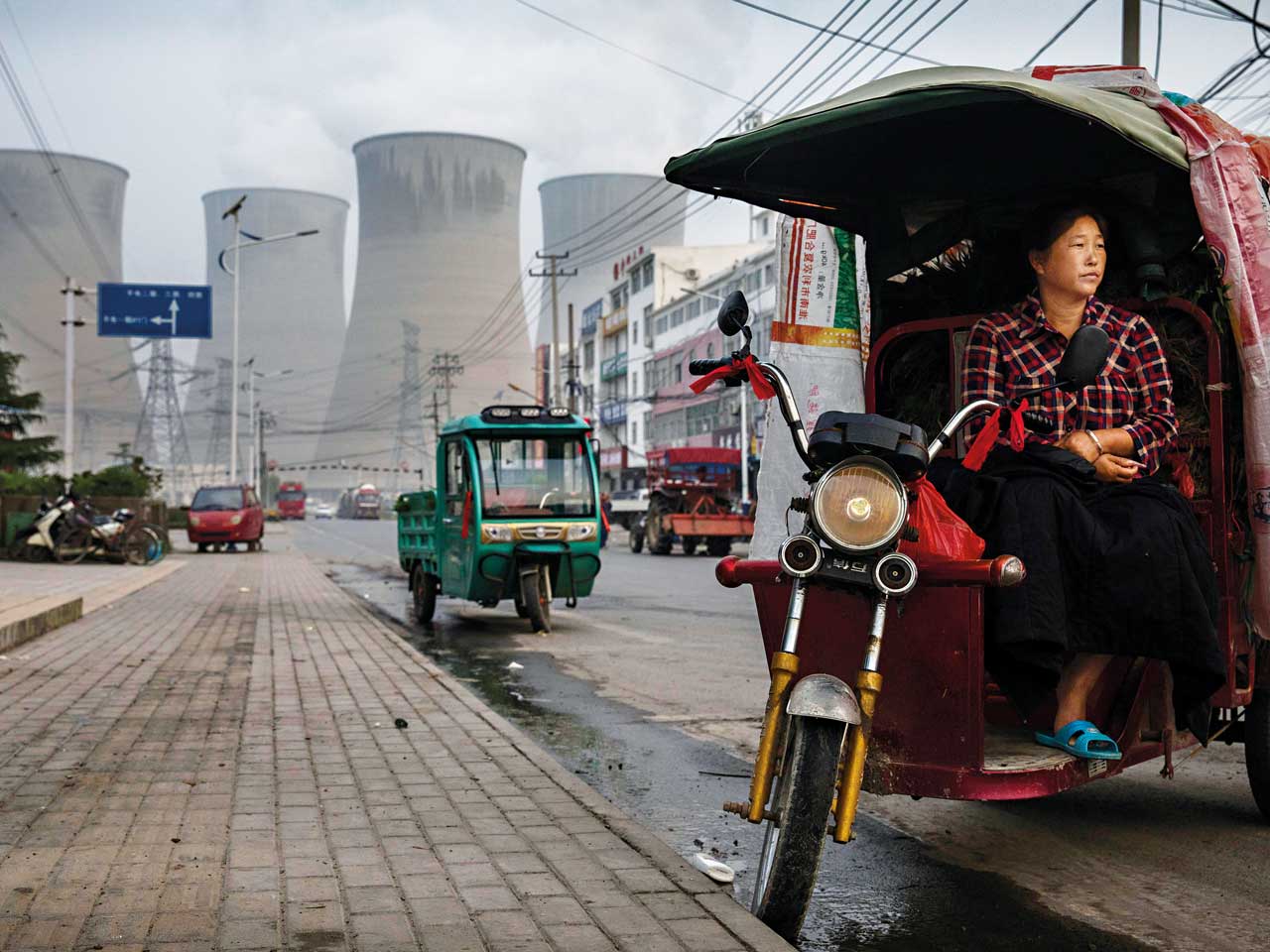 Corporate crackdown
Tech isn't the only sector haemorrhaging jobs, however. The government's clampdown on big business has targeted a range of powerful industries, from real estate to the $150bn private tutoring industry. In the summer of 2021, China's State Council officially banned all for-profit tutoring companies from teaching core curriculum subjects, including Maths, English and Chinese. It also banned all private firms from offering after-school studies, as well as weekend and holiday classes, and demanded that all existing tutoring companies register as non-profits. This sudden, severe curtailing of the private tutoring sector was intended to reduce the financial burden on parents and academic pressures on children – many of whom have been attending additional classes since preschool age.
Whether the measures will succeed in reshaping China's famously competitive education system remains to be seen – but the impact on jobs is undeniable. Tutoring opportunities began to dry up dramatically in the wake of the crackdown, with education industry job postings dropping 49 percent in Beijing in the month following the move. Up to three million tutoring positions may be affected by the new policy, aggravating the race for jobs among young, educated university leavers.
And it's a similar story in the beleaguered real estate industry. In an attempt to curb excessive borrowing by property developers, the government has piled on regulatory pressure. New restrictions on debt growth and borrowing have sought to bring the troubled industry back under control – and have toppled a number of struggling property firms along the way.
Evergrande Group, China's second largest property developer, only narrowly avoided collapse after the government stepped in to help restructure its colossal $300bn debt pile. But others haven't been quite so lucky. Losses and layoffs have been inevitable as firms grapple with their dire finances. One company, based in the south-western city of Chengdu, was reportedly forced to lay off 90 percent of its workforce in 2021, while the largest property developer in Henan province has also cut 7,000 of its staff. Despite Beijing's recent efforts to ease the liquidity crisis, these interventions won't be enough to save every firm from going under. And fewer firms mean fewer opportunities for graduates entering the jobs market – and certainly won't help to bring down China's stubborn youth unemployment rate.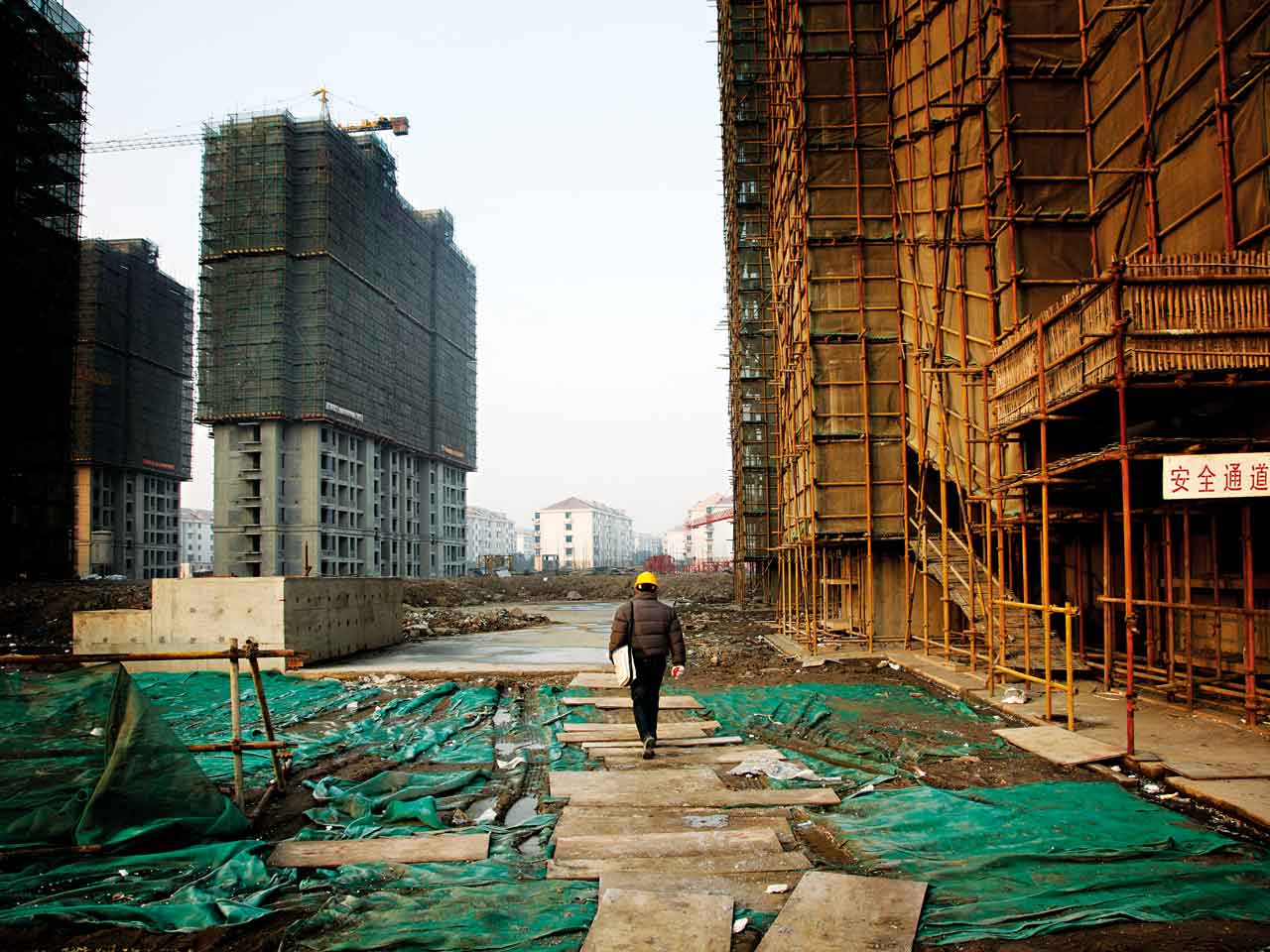 Frosty relations
Domestic issues aren't the only thing holding back China's economy. Beijing's relationship with the West has soured in recent years, with human rights concerns, differing approaches to Covid-19 and a growing Sino-Russian alliance all contributing to a widening ideological gap between China and the rest of the world.
Indeed, aside from its partnership with Russia, China has become increasingly isolated on the international stage. Upon his reappointment as head of the Chinese Communist Party, President Xi Jinping took an unambiguous swipe at the West in a speech made to delegates at the ruling party's annual congress.
"Western countries led by the United States have implemented all-round containment, encirclement and suppression of China, which has brought unprecedented severe challenges to our country's development," the Chinese leader is reported to have said. The comments have done little to ease the tensions between Beijing and Washington, which have been steadily worsening since the Trump-era trade war that was launched in 2018.
While President Joe Biden has taken a somewhat softer stance on China than his predecessor, tensions between the two nations remain fraught. Now in its fifth year, the trade war between the US and China shows little sign of abating, with President Biden imposing fresh restrictions on US exports to China – specifically on the sale of US-made semiconductors. Given China's dependency on foreign microchips – spending more on semiconductor imports each year than it does on oil – the stringent restrictions threaten to throttle China's thriving microchip sector. Although President Biden has stressed that he seeks "competition, not conflict" with China, the sweeping semiconductor prohibitions suggest a significant escalation in the Sino-US tech arms race.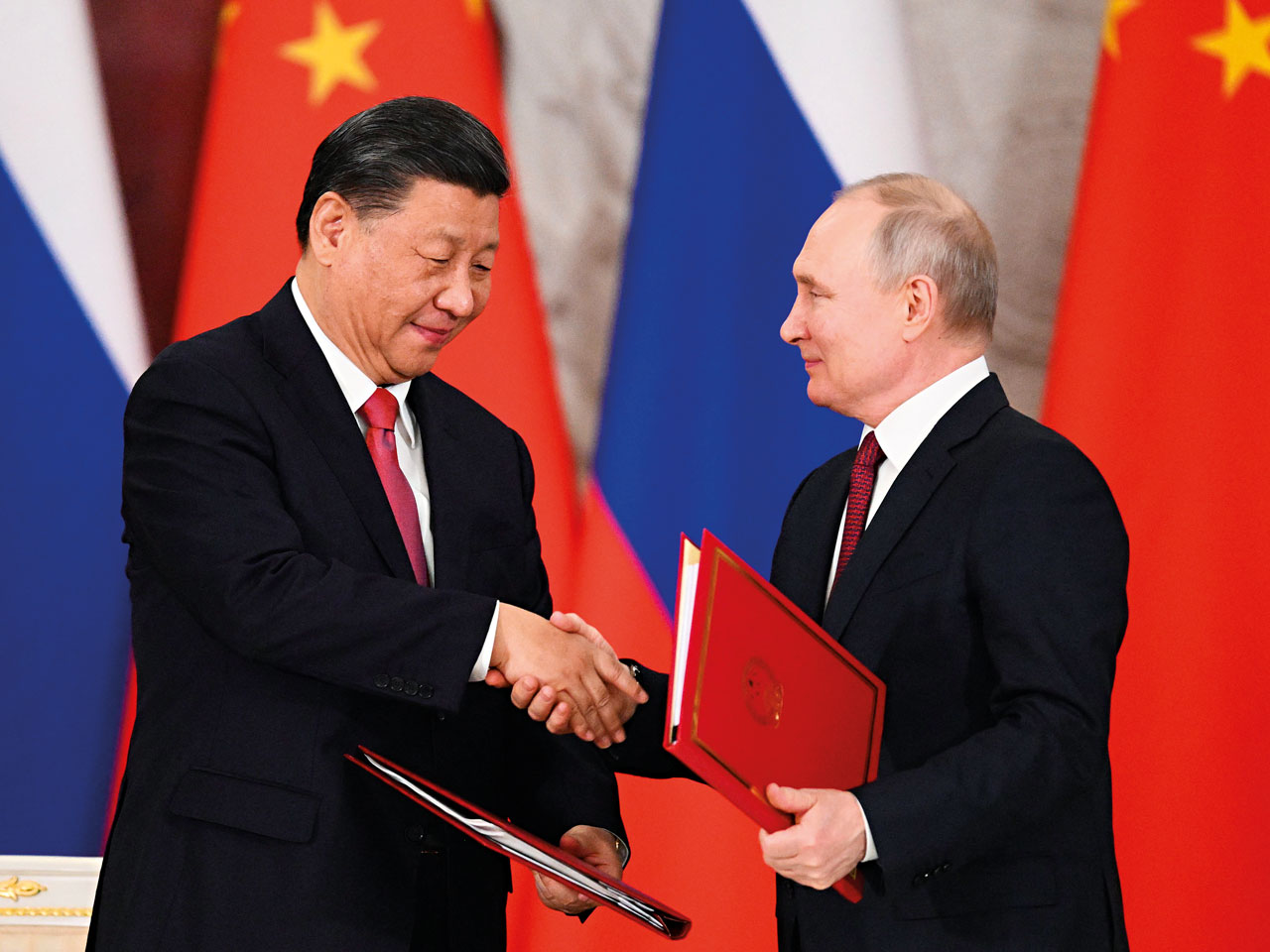 In Europe, meanwhile, relations remain equally strained. China's continued support for Russia throughout the ongoing war in Ukraine has undoubtedly damaged its diplomatic ties with the EU. At a recent speech in Brussels, the president of the European Commission, Ursula von der Leyen, stressed that Europe needed to urgently reassess its relations with China, in light of the nation's "policies of disinformation and economic and trade coercion."
Despite the decidedly frosty atmosphere between the two sides, however, neither can risk any damage to their trade relationship. Trade between China and the EU is worth an extraordinary $1.9bn per day, with the continent increasingly reliant on China for the critical raw materials it requires for its green transition. As Von der Leyen noted in her speech at Brussels, it is simply not in Europe's economic interest to "decouple" from China, but it may need to "de-risk" its trade with the superpower in future.
"Our relationship is unbalanced and increasingly affected by distortions created by China's state capitalist system," the EU chief said. "We need to rebalance this relationship on the basis of transparency, predictability and reciprocity."
Diplomatic ties between the two sides are most certainly frayed, with little indication of a rapprochement. Unless it can urgently repair its relations with the EU, Beijing may find itself distinctly isolated on the world stage.
The grey wave
From strained international relations to a looming youth unemployment crisis, China is grappling with a number of threats to its economic health in the near term. But look to the long term, however, and it is clear that the nation faces far greater challenges in the decades to come.
Last year, China's population fell for the first time since 1961 (see Fig 2). Following many years of slowing birth rates, the historic drop means that China's population is now in decline – with experts predicting that the trend will continue for many more decades to come. The United Nations anticipates that the nation's population could reduce by 109 million by 2050, with India recently knocking China off the top spot as the world's most populous country. While China's demographic challenges are certainly well-documented, the speed at which the population has seemingly peaked has come as something of a surprise. Despite recent government efforts to increase the birth rate – including introducing a three-child policy in 2021 – the new family planning initiatives have failed to reverse the country's rapid demographic decline.
Economically speaking, this all spells trouble. An ageing population means that China's workforce is steadily shrinking, while the growing cohort of retirees is beginning to put increasing pressure on the state. According to official estimates, the working age population is expected to fall by 35 million over the next five years, prompting fears that the labour force will soon be unable to support the needs of the elderly population. The retirement age, meanwhile, remains one of the lowest in the world, at 60 years for men and 55 for women. This places significant strain on China's pensions system, with the Chinese Academy of Social Sciences predicting that, without significant changes to retirement policy, the country's main pension fund will be depleted by 2035. However, strong resistance to raising the retirement age – particularly among the young – makes it a hard sell.
As countries around the globe grapple with their own economic woes, the demand for exports remains subdued
Indeed, many young Chinese born during the 'one-child' era are already trapped in what is known as the '4-2-1' phenomenon. China's underdeveloped private pensions industry means that families are often forced to cover the cost of care for their elderly relatives. Only children therefore face the prospect of supporting four grandparents, in addition to their two parents, without the assistance of siblings to help shoulder the costs. Already burdened with multiple caring responsibilities, many young Chinese citizens are already feeling too financially stretched to consider adding children into the mix.
What's more, the high cost of living in China, rising childcare costs and the growing youth jobs crisis are all contributing to a general reluctance to start a family. The nation's 'one-child' policy continues to cast a long shadow, making small family units the social norm. Despite President Xi's best efforts to boost the birth rate, these deep-rooted mores will be hard to reverse, and the rapidly-approaching 'grey wave' is likely to be China's defining challenge for the next half century.
A warming world
Just as China's population is dramatically shifting, so too is its climate. For decades, fossil fuels have powered China's remarkable economic growth, leaving it in the unenviable position of being the world's biggest carbon emitter. Despite pledges to peak and subsequently phase out its fossil fuel usage, China continues to consume vast amounts of 'brown energy,' with the nation's coal and gas production both hitting record highs in 2022.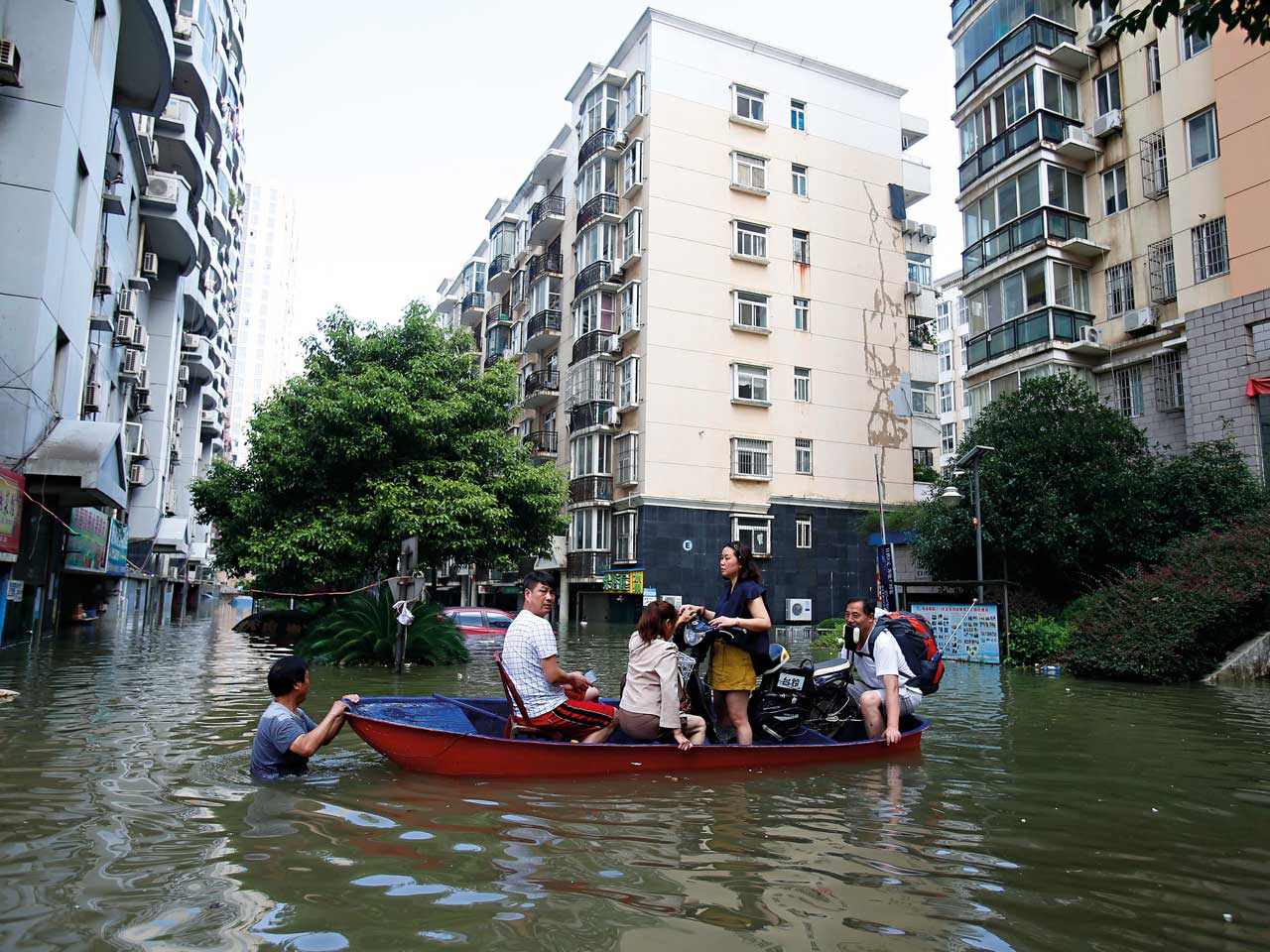 China remains stubbornly dependent on fossil fuels, but the country's clean energy transformation can't come soon enough. The nation is highly vulnerable to climate change, and without significant adaptation, is set to suffer the world's most severe economic losses as a result of rising sea levels and associated extreme flooding. Already, the nation is beginning to feel the impact of a rapidly changing climate, with extreme weather events becoming alarmingly frequent. In June 2022, southern China was hit by a record-breaking heatwave that lasted over 70 days, triggering a far-reaching drought and sparking a series of forest fires that further damaged crops and threatened the August harvest.
The country's northern and western states, meanwhile, endured a number of devastating and deadly flash flood disasters in 2022, with thousands forced to leave their homes in a mass-evacuation drive from the worst-affected areas. And experts have warned that the nation will need to prepare for similarly devastating events in 2023 and beyond.
As China braces itself for further floods, droughts and heatwaves this summer, the need to decarbonise the economy has never felt quite so urgent. China is already making significant progress in its green transition – and invests more in clean energy than any other country in the world. It is the world's largest producer of both solar and wind energy, with 2.7 million people employed in the solar energy sector alone. Over half of the world's supply of electric vehicles are made in China, and renewable energies already account for over 40 percent of the country's total electricity generation.
The ongoing property market crisis continues to weigh down the Chinese economy
All positive moves, certainly. But China's carbon emissions are yet to peak. Around the globe, countries are making significant progress in cutting their carbon levels, with the US – the second worst CO2 emitter – having peaked its carbon emissions in 2007. China, meanwhile, continues to increase its production of fossil fuels alongside its investments in clean energy, suggesting that it is in no immediate rush to transition to green. Despite its measured, phased approach to decarbonisation, Beijing is undoubtedly acutely aware of the immense financial potential of the green energy industry – and that it may well prove to be a vital bright spot in an otherwise ailing economy.
China's boom era might just be over. Years of double-digit growth are impossible to maintain in the long term. But that doesn't mean that the nation's days as an economic heavyweight are over – far from it, in fact. Despite the short- and long-term challenges to its economy, the decades ahead will bring opportunities alongside setbacks. Green energy, AI and even a burgeoning healthy ageing industry all represent high-growth possibilities for the Chinese economy. If Beijing can successfully respond to the challenges ahead, its lower-growth 'new normal' may prove to be the key to a more sustainable future.