The vice-president (operations and finance) (VPOF) serves an essential role on the Student's Union (SU) that consists of managing their annual budget of over $13 million, being responsible for the strategy and operation of the SU's businesses, including Dewey's, Room at the Top (RATT), The Daily Grind, and SUBPrint, and overseeing the operation of the Students' Union Building (SUB).
The VPOF candidates for 2023-2024, Fateh Arslan and Levi Flaman, have firmly stood their ground in forums, vying for spending the budget on a plethora of projects and implementing cost-cutting measures respectively. With their vote for VPOF, students will be choosing to either continue the current methods of SU finance management with Arslan, or moving towards a low-cost focus with Flaman.
Fateh Arslan
Fateh Arslan is a third year bachelor of commerce student who served as one of two business councillors for the SU. He is also an international student and a member of the International Students' Association (ISA).
At the Myer Horowitz forum on March 6, Arslan outlined his platform, starting with his aims to increase funding for the Campus Food Bank (CFB) and prioritize their volunteer engagement. I think this specific focus on the CFB is the most compelling point in Arslan's platform that can reasonably be achieved during his term. He also mentioned his intent to expand CFB services at the Campus Saint-Jean (CSJ) forum, recognizing the lack of opportunity the students at CSJ have to access this essential resource.
The majority of his platform, like the current VPOF Julia Villoso, is centred on a three-point approach considering social, economic, and environmental sustainability. Within the social sustainability section of his platform, Arslan outlines his plans to apply for grants that will fund the construction of ramps for SUB, as well as braille signage for common areas. Accessibility is a core part of his platform, making Arslan a strong candidate that will make it his first priority to ensure the needs of all students are met.
At the CSJ forum, Arslan mentioned a plan to open a Dewey's equivalent at CSJ. This could be a great project, but because the SU members only serve for one academic year, it is impossible to achieve within Arslan's term. Unfortunately, many of Arslan's plans under the environmental sustainability section of his platform are equally infeasible, such as installing low-flow technology in bathrooms and advocating for hydrogen-based energy systems. Arslan proposes too many initiatives that spread his platform too thin, making it difficult to believe he will be able to follow through on any of these ideas.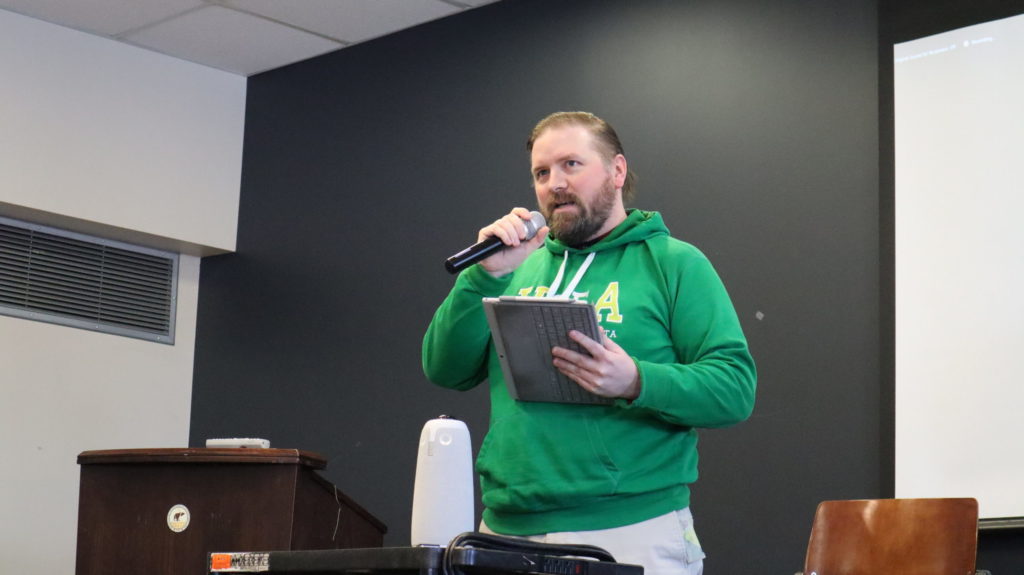 Levi Flaman
Levi Flaman is a fourth year bachelor of commerce student. He served as the other business councillor on Student Council, and as the Board of Governor's (BoG) representative in 2018-2019.
Flaman focused his platform and forum discussions on cost-saving initiatives, including forming a group purchasing organization with other student associations at schools like NAIT and MacEwan, pursuing student discounts, and reducing the SU's reliance on student revenue. While the group purchasing organization is contingent upon the agreement of other student organizations, the rest of these ideas are feasible. Flaman has provided enough detail in his platform to convince me that he can accomplish these goals.
However, these cost cutting measures are the only items of concern for Flaman, which should be concerning to students if he is elected. During the discussion of the CFB at the CSJ forum, Flaman dismissed the ability fo the SU to expand this program to CSJ due to the lack of funding. Though Flaman has made it clear that he intends to focus on the financial duties of the VPOF without branching into considerations of student life, the CFB is not just an enriching service but an essential one. The CFB needs to be supported by the SU and VPOF, which Flaman has not considered as a priority.
During the Myer Horowitz forum, Flaman was asked about his vote to increase the price of residence and meal plans at Augustana by thee per cent while serving as BoG representative. He claimed that his fiduciary duty was to the university rather than the student body in this role, which would not be the case if he was elected VPOF. However, it is difficult to support a candidate who made a decision that increased financial strain on students, particularly because his current platform is hinged on saving student's money.
Who will win, and who should win?
Because Flaman's platform has not been publicly accessible until the last day of the campaign, students are unlikely to be familiar with his campaign goals, or to vote for him. It is more probable that Arslan will be elected for the position, also due to his involvement with other student groups like the ISA that will likely support his campaign.
Flaman's approach is problematic because it does not address how he plans to manage the fees that the SU is currently collecting from students, which is an essential part of the VPOF role. Arslan's platform at least mentions his intention to expand the Green Fund, a branch of the Sustainability and Capital Fund (SCF) that supports student-led sustainability projects.
The SCF is maintained by a fee of $26.55 per student, totalling in over $2 million annually according to the SU budget. However, the SU website does not list any recent project supported by the SCF since 2020 nor does the website have the audited financial statements for the last school year. Regardless of who wins this race, it is up to the student population to hold the new VPOF accountable for their spending so that students know exactly where their money is going.
This race has illuminated the importance of the VPOF role in determining if and how student services will improve. Arslan is the better candidate for the position. Despite some of his grandiose ideas that are unlikely to come to fruition, Arslan has at least indicated his ambition to increase access to student services. Flaman is only focused on saving money for some future date when the SU finally has enough funding to provide students with the services they need.
---
Every year, The Gateway publishes hundreds of articles like the one you just read that are free for everyone to access. But The Gateway needs your support to continue publishing its award-winning journalism. Please consider donating today, even a small amount can help the University of Alberta's only newspaper continue serving the campus community. Thank you.

link